With a huge jump in the number of houses, predicted to be connected to a heat source by 2030, there's an urgency for community heating regulation.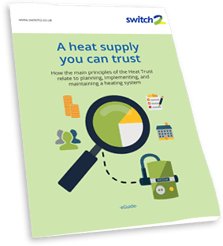 In this eGuide, learn how:
The Heat Trust aims to protect interests of customers connected to heat networks via a minimum standard in the quality of service provided
You can demonstrate a commitment to your customers by joining the scheme
An independent adjudication of complaints procedure is offered
Protection for heat customers is fundamental to building consumer confidence and in making heat networks more attractive to investors and developers. Explore how the key principles of the Heat Trust can aid your community heating scheme.