Heat network schemes need to be planned effectively from the start. In this report we cover how to plan, design, manage and demonstrate potential ROI.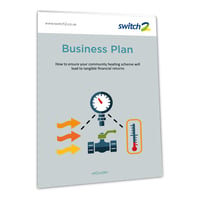 See how you can:
Create a business plan outlining anticipated financial return to gain buy-in from key stakeholders
Incorporate best practice according to leading UK heat regulators, to achieve an affordable service for residents
Carry out a financial and sensitivity analysis to identify additional cost savings
Explore the key issues heat network providers and planners face in the early design stages, how to manage them and what best codes of practice are now available.